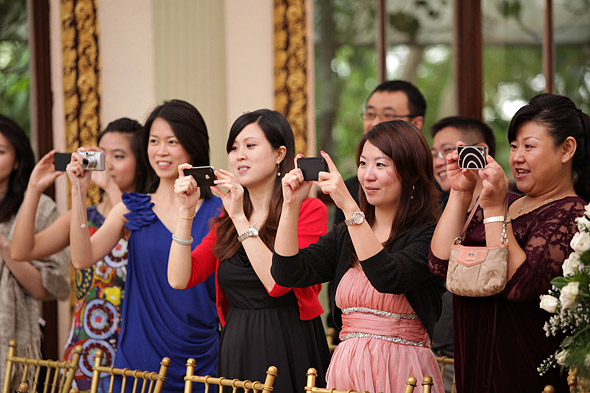 There is no stopping it. Your guests will be snapping away with their phones, point and shoots and DSLRs on your wedding day and uploading photos to Instagram and Facebook. So why not turn these photos into beautiful mementos that you can share digitally and also keep a physical copy?
Yes, you can view these online photos anytime but what if they get deleted or lost? Why not create a physical as well as digital backup for these treasured photographs?
Weddings in the Philippines, together with Swipe Album, offer to design a digital photobook for the iPad (or Android tablet, PDF) from photos on FB and IG which you can share with family and friends.
Not only that, our offer also includes an actual photobook that you can hold, flip through and keep.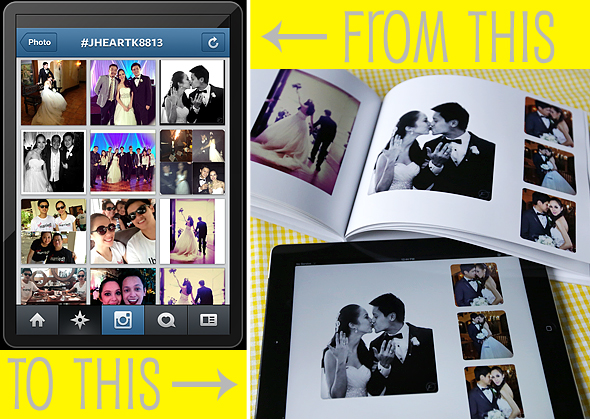 It's easy.
Ask your guests to tag their Instagram photos with your wedding hashtag and we will download them from Instagram. (Remember to think of a unique but memorable hasthag.)
Facebook also now allows you to create a shared photo album with your friends for them to upload your wedding photos. Set up the photo album and we will download photos from there.
Let us do the work. We'll download the photos, choose the best ones and design and print a visually appealing photobook.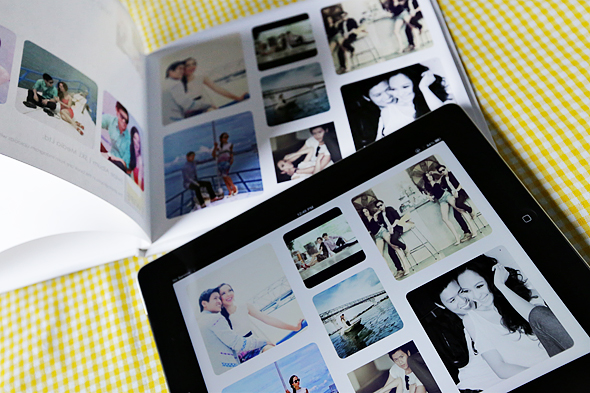 For less than the cost of your custom bridal shoes, you get a a shareable digital photobook available for download from our server plus a printed 20-page photobook designed by a professional layout artist and delivered to you (witihin the Philippines.)
Our introductory rate is Php 2,600 (includes shipping within the Philippines) for a 20-page printed photobook plus shareable and downloadable files (iBooks Format and PDF) for the iPad, Android and computer. It may take up to 3 weeks after the event or after ordering for the delivery of the printed photobook.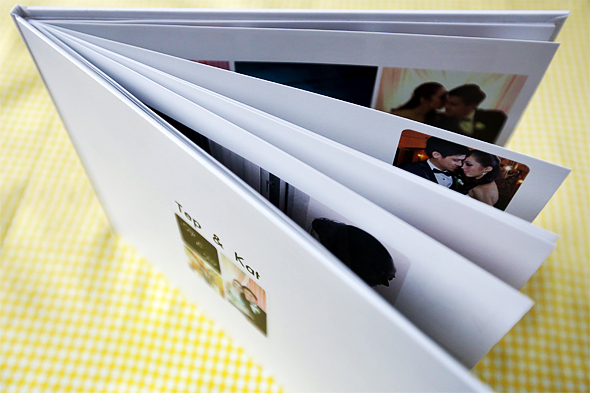 This introductory rate of Php 2,600 offer won't last long, regular rate will start at Php 3,500.
Even if your wedding is months away, you can lock in this rate, by ordering now.
If your wedding has passed, what are you waiting for? Give us the links and we'll be layouting your photos like a madman!
If you are a guest and would want to give this as a gift, contact us and will create a custom classy gift certificate you can give to the couple as a gift!
About the Swipe Album
We will layout your photobook and provide you with 2 file downloads from our servers. One for the iPad (iBooks) and the other a PDF file that can be opened in Android, laptops and desktops.
About the Printed Photobook
The photobook is printed on C2S 120 paper using the latest in digital printing technology. It is then bound to make a darling 20-page photobook with a page size of an iPad.
This photobook definitely won't replace the photo albums you'll get from your professional wedding photographer but the memories captured by your guests are priceless. These are raw photographs of your wedding captured from your guests' perspective.
*One important thing, please ask for permission from the photographers and make it clear that you'll be using the photographs for your personal use in printed and digital photobook form.