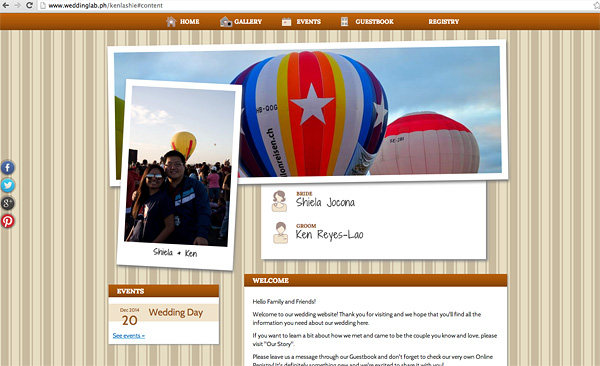 Having a wedding website is perhaps one of the best things you can do to organize and advertise your wedding. Many people do not think of creating a website or using one to help them in their wedding activities, but Wedding Lab offers great ideas in organizing your wedding registry and wedding photographs. You can share your personal story between you and your future spouse as well. Wedding Lab is used mainly for registries. You can create your list of items you wish for and your friends and family can see exactly what you want. They are able to give money online per specific item, giving you liberty to get what you want.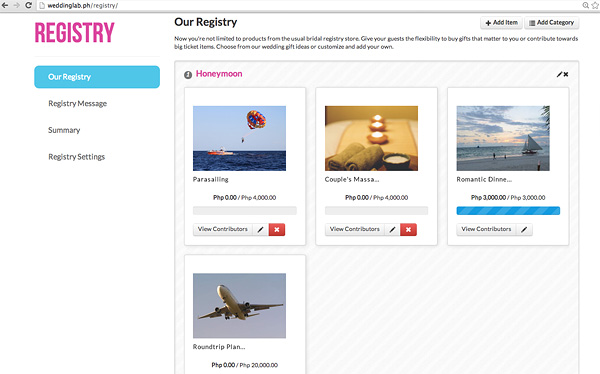 The benefits of having a wedding website may be even better than keeping a paper wedding scrapbook. It allows you to document your story, your progress, and even the wedding event itself. You can invite your friends from Facebook and other social media sites as well, so even if your friends and family are unable to attend your actual wedding, they can still show you that they are thinking of you by helping fund your gifts.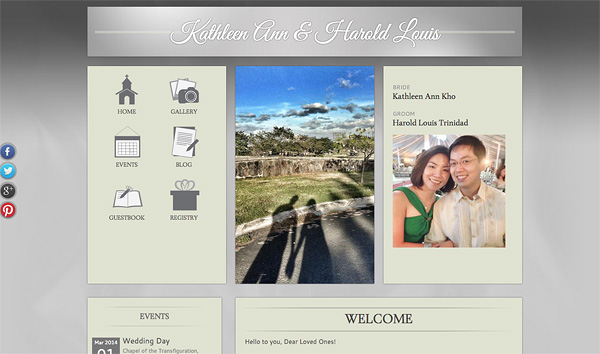 As far as having online wedding gifts go, it makes things very easy for your friends and family. There is no fear of purchasing the wrong gift. You can ask your family and friends to fund your honeymoon, massage services or things that you and your spouse will need in your new home.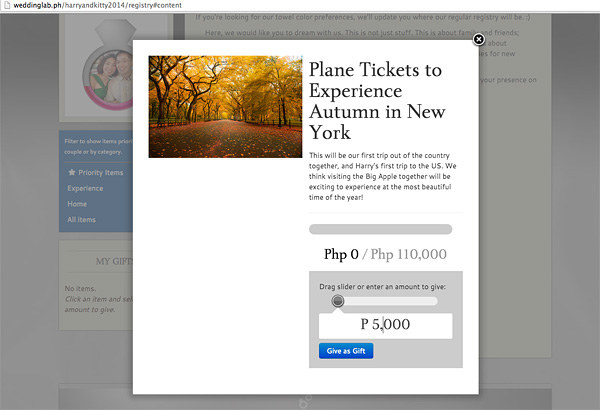 Wedding Lab is easy to use.
We asked Shiela Jocona of Weddinglab: How easy is it to create your wedding website and online gift registry and she sent us four easy steps.
 Sign up and validate their email address
Upload their profile photo, set their website address, add some wedding details (optional if they haven't set a date/venue yet)
Choose a theme
 Pick gifts in our Registry suggestions to populate their gift registry and that's it 🙂
Couples can share their website to family and friends via their social networks or include in their wedding invitations (we give out free Registry Cards).
There are also video tutorials for new members, guiding them on their way to making the best wedding registry they possibly can. The tutorials are helpful and well oriented for people to understand them.
Check out Wedding Lab at http://weddinglab.ph or visit sample wedsites:
http://www.weddinglab.ph/dex04kayen
http://www.weddinglab.ph/ivyandjeff