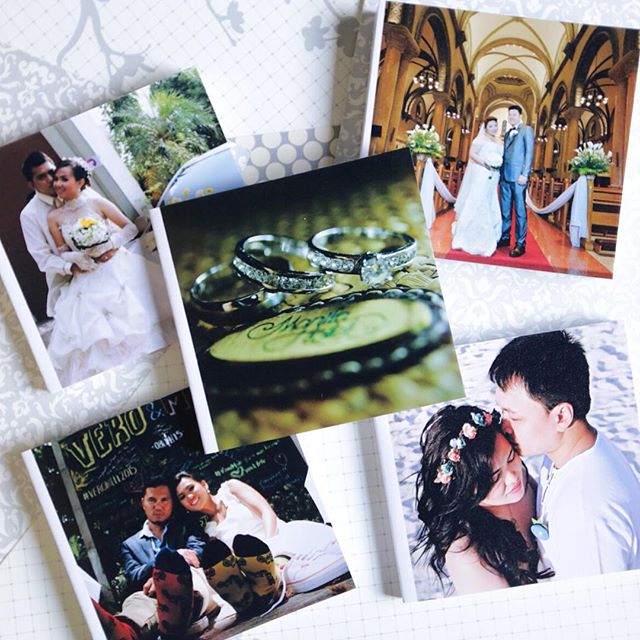 With almost everybody having a camera nowadays, weddings produce a ton of photos not only from the official photographers but also from wedding guests.
Wouldn't it be great to have all these photos printed in a photo book?
It's easy.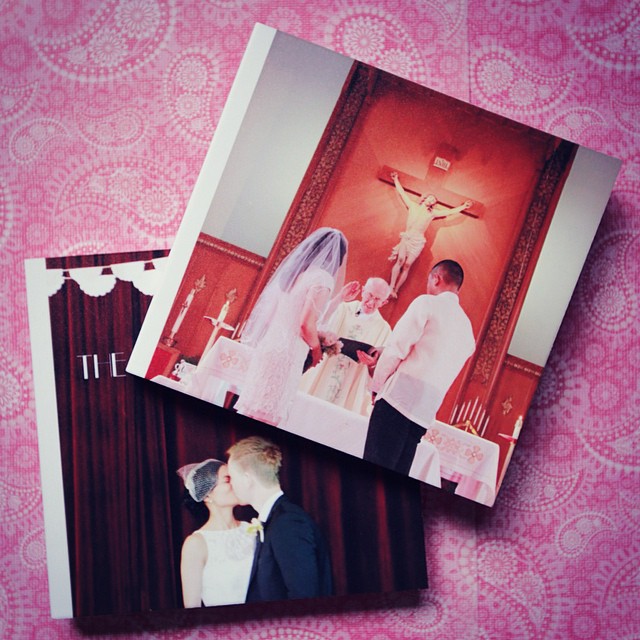 Fotogra Books is an easy photobook service that can make 5x5in photobooks of your wedding or prenup photos. The 5×5 size is the perfect size for Instagram photos and the books is just the right size to bring along and share with friends.
It's P550 for a 60 page album, P640 for an 80 pager and P730 for a hundred page photo book.
Just order a book through their website http://fotogra.ph, pay via Paypal or BPI deposit, upload photos through their form or submit a Dropbox link and wait 2-3 weeks for your book to be delivered. (Free delivery for Metro Manila, P150 for provincial.)
They only print one photo per page.

How do I get the photos from the guests?
First, have a wedding hashtag for Instagram. Make sure the hashtag is not only unique so non related photos don't end in your book but also easy to remember so guests won't have a hard time
Let your guests know about the hashtag, maybe through the invites/misalettes, signs at the reception or letting the wedding host announce the hashtags regularly.
Second, use the website Instaport.me to download the images. They have a max number of 500 images to download and that is about 5-10 Fotogra Books already.
You could also create a shared Facebook album and have your friends upload their photos to the album.
One way of getting photos from Instagram is to take screenshots of your hashtag feed. Not only do you get to  the photo but also include who took it.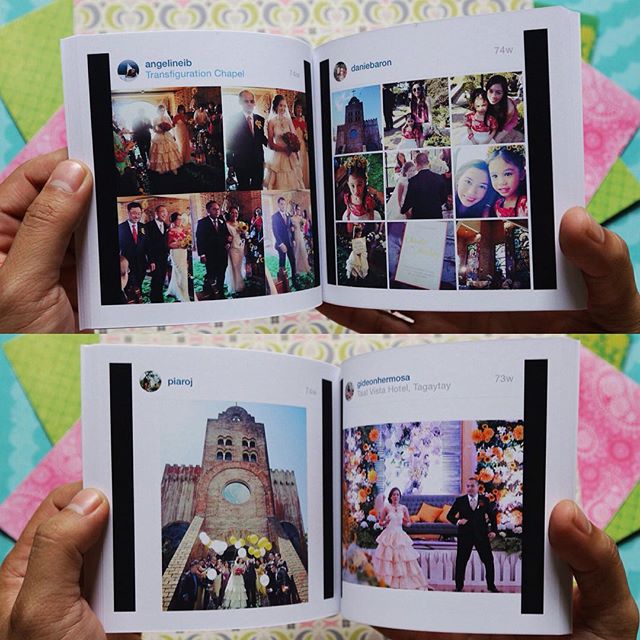 Once you have the photos you can rename them or use a layout apps such as — to make collages. Submit the photos to Fotogra using their upload form or share a link from Dropbox or Google Drive.
You could also make guest books using your prenup photos. Just leave blank pages for your guests to write in.