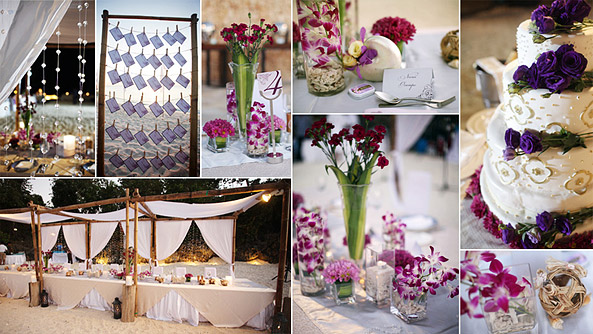 For a perfect weeding to happen, all of the pieces need to fit together just right. In this wedding for example, everything was arranged perfectly so not a single thing looked the slightest bit out of place.
All of the arrangements flowed beautifully, from the way all of the flowers seemed to match each other
throughout the large spread of the wedding, right down to the choices of linen that were carefully draped over the tables.
A wedding cake topped with beautiful purple flowers rounded out the magnificently planned event that will be likely to stick in everyone's mind for decades to come.