Calla lily bouquets have become a classic wedding trend. Poised, elegant blooms and long graceful stems make calla lilies a favorite among our brides. Add to that a gorgeous assortment of colors to match any wedding motif, calla lily bouquets are a wedding detail tradition like no other.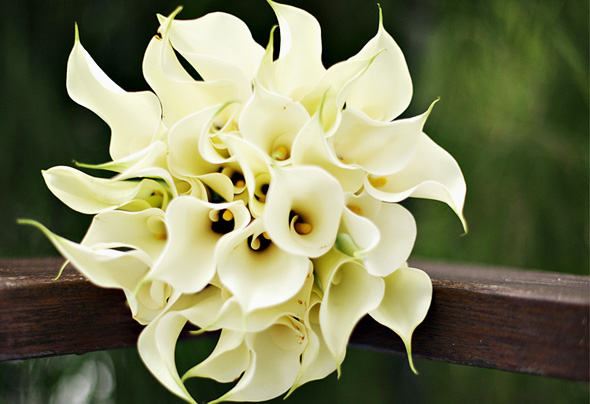 White: Pure and simple, Meac's all-white calla lilies look like it could have easily been picked from the garden by the bride herself.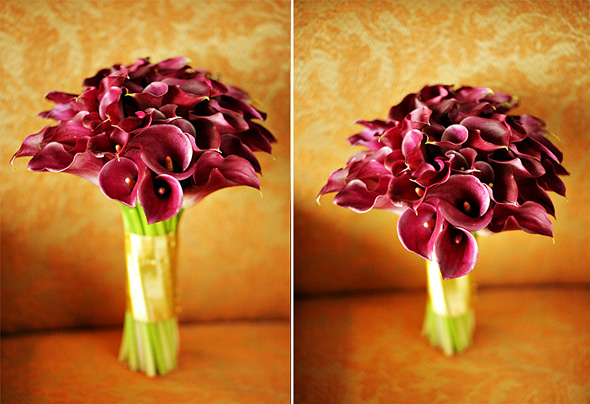 Red: Cheryl carried a handful of these beautiful rich-toned callas.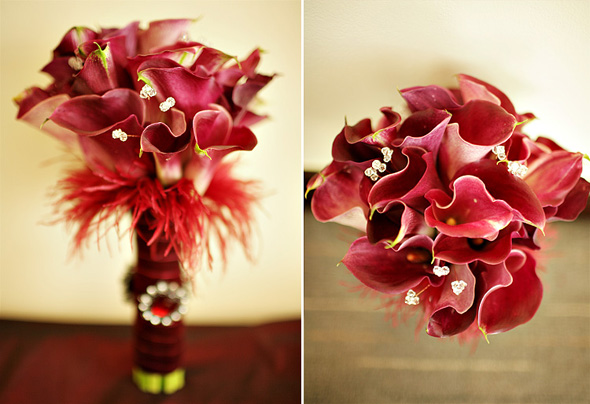 Gradient: Streaks of pale pink to deep red, Ging's calla lily bouquet are accented with crystal strands.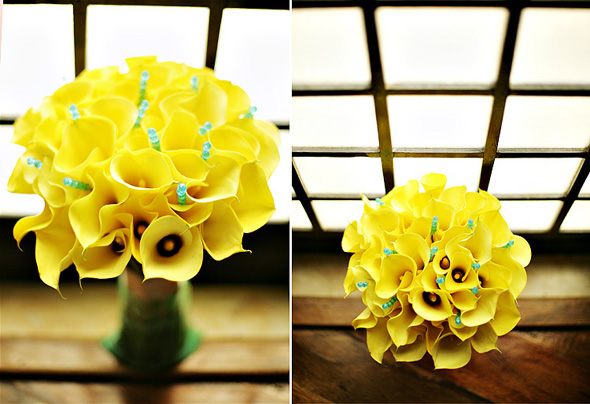 Yellow: Bright and sunny, Auriely's cheerful yellow callas with pops of blue beads mirror the wedding's fun beach setting.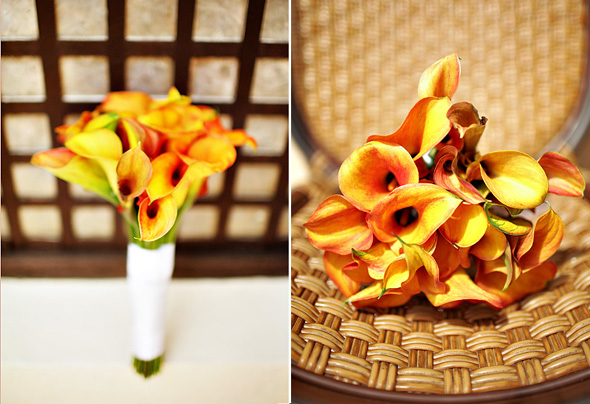 Fiery: Honey's bouquet of fire-colored calla lilies perfectly matches her Boracay sunset wedding affair.