What's a better way to invite guests to a beach wedding than sending out flipflop-inspired invites? Details on wedding invitations let couples give their guests a sneak feel to the wedding long before they set foot in the actual sand, err, at the actual celebration.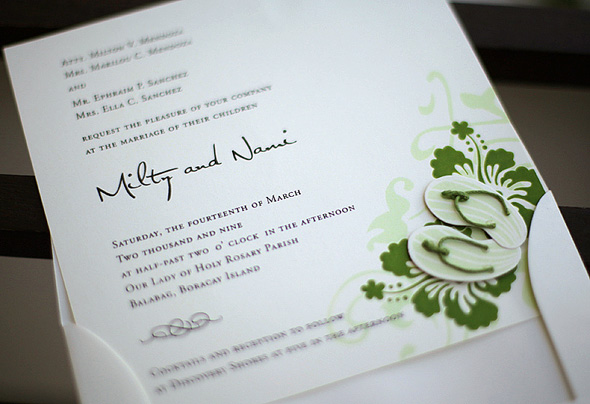 Milty and Nami's invites had oh-so-cute mini-flipflops.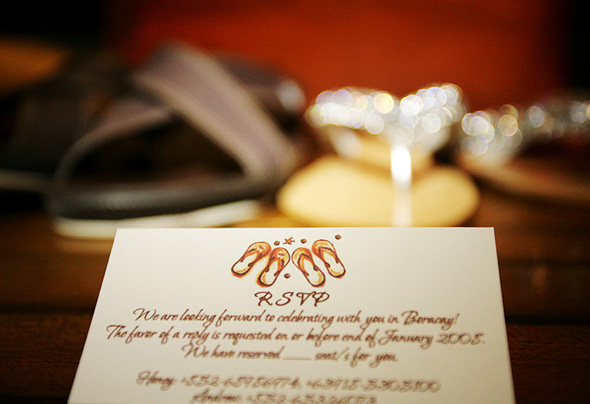 Andrew and Honey featured two pairs of flipflops for their invitation logo.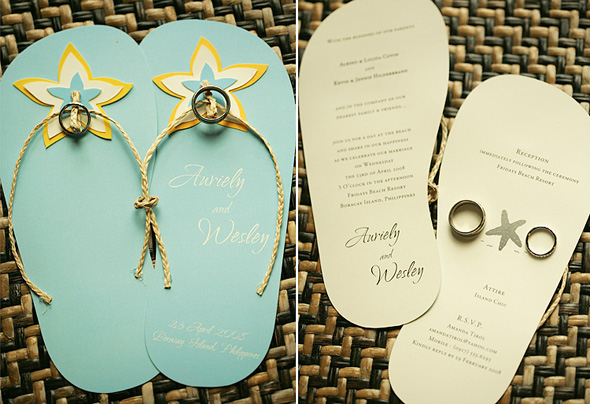 Wesley and Auriely sent out flipflop-shaped invitations, complete with straps.