Before anything else, a quick little wedding detail lesson that I just have to note: escort cards are cards used to lead your guests to their tables, where place cards let them know their assigned seat at that table. 😀
Escort and place cards printed in wedding stationery are pretty, but some couples opt to go all out with the use of card holders that match their wedding motif. Decorative card holders are tiny wedding details that need not be overlooked because they are mostly the first details that guests see upon arriving at the reception venue. Be it a destination beach wedding or some other fancy motif, there is a card holder for any theme-inspired wedding.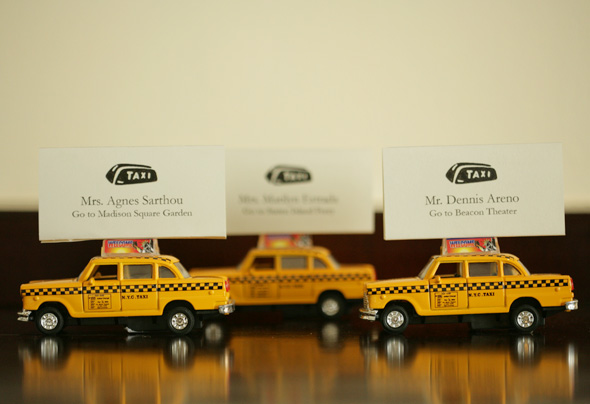 Randy and Ging used miniature yellow taxi cabs as their escort card holders for their NYC-themed wedding.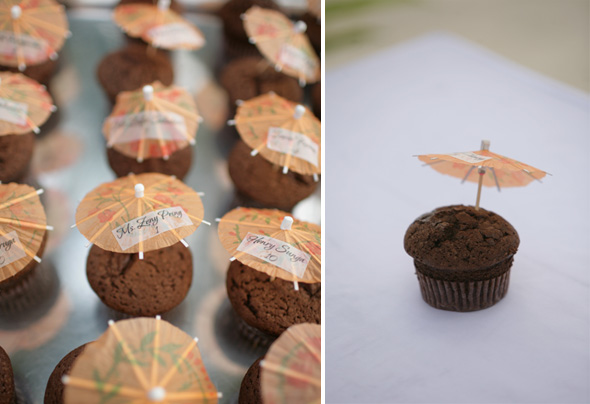 For an all-out beach-y feel in their Boracay wedding, Andrew and Honey used cocktail umbrellas stuck on chocolate muffins. (For munching on while guests try to find their tables? Yum!)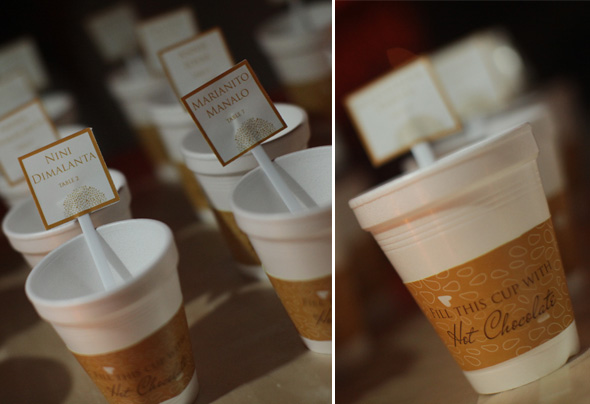 Escort cards stuck on stirrers inside simple styropor cups = hitting two birds with one stone as Zenon and Mega lead their guests to their tables with a cup of hot chocolate to keep them warm on the night of their chilly December wedding.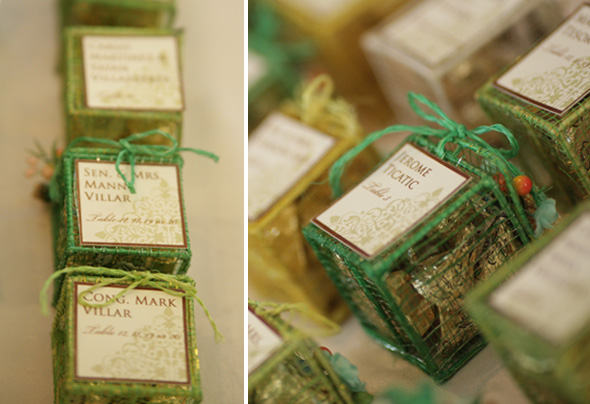 Another 2-in-1 classic: favors that serve as escort card holders. Mark and Ria filled these festive-colored sinamay boxes with Hershey Kisses.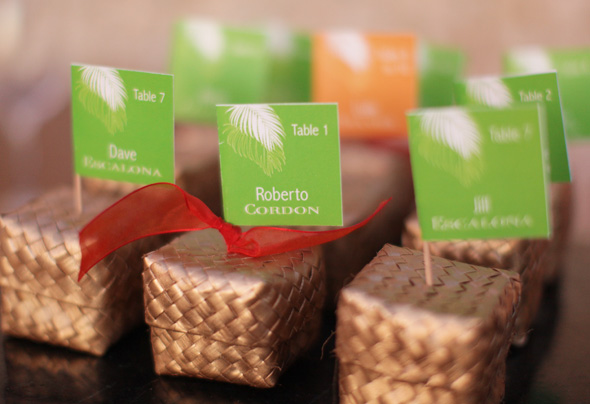 Johannes and Lea printed their escort cards in their pretty stationery motif then stuck them on mini native woven boxes.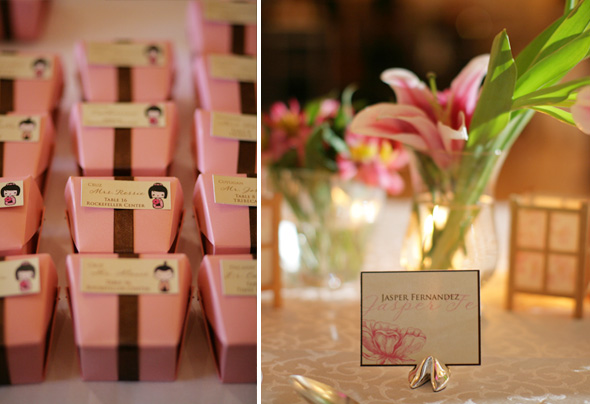 Jasper and Karen had an Asian-inspired wedding, and their escort cards were dainty pink Chinese takeout boxes filled with goodies. Metal fortune cookies were used as place card holders, but that's as far as I will delve into place cards in this post. More of place cards in a future blog post.