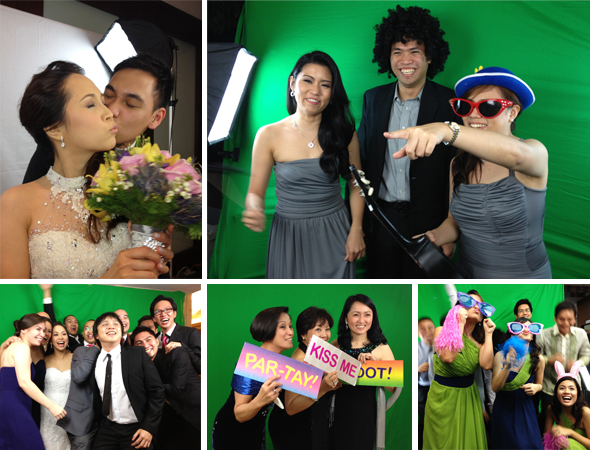 Photo booths have been so popular in Philippine weddings that we can no longer imagine a reception party where there isn't one.
Skitbooks takes the idea of photo booths to a whole different level. While photo booths churn out photo strips at weddings, Skitbooks makes wedding flipbook souvenirs. While photo booth attendants often tell people to "Say cheese!", Skitbooks calls out, "Lights, camera, action!"
That's right. Skitbooks won't take 3-4 snapshots—no countdowns between takes, no blinding light flashes, no awkward poses caught when you just aren't ready yet. Skitbooks will take a 7-second video of guests acting out a skit alone or with other guests. They can be dancing around or jumping up and down. It's a great way to give wedding guests a chance to have fun interacting with each other during the reception! Skitbooks' mobile flipbook studio is so fun guests can do anything they want while the camera is rolling.
It's when the camera has stopped rolling that the flipbook magic happens. After the video is taken, Skitbooks will produce and print numerous photo stills. These stills will then be cut and bound into a flipbook. All these happens in under two minutes and then the flipbook is handed to the guests.
Flipping through your Skitbook is fun! Watch as the flipbook make the photos come to life on their own. Guests laugh and get amazed flipping through their funny skits. What's better is that guests can take these wedding flipbook favors home with them and share them with their friends and family. It's so fun that guests will remember your wedding with a flipbook they can flip through again and again for a long time.
For more info visit http://skitbooks.com.