Rain and Cacay's travel-inspired wedding was packed with travel details. With travel as a central motif, Rain and Cacay incorporated cute and creative travel elements all throughout the wedding.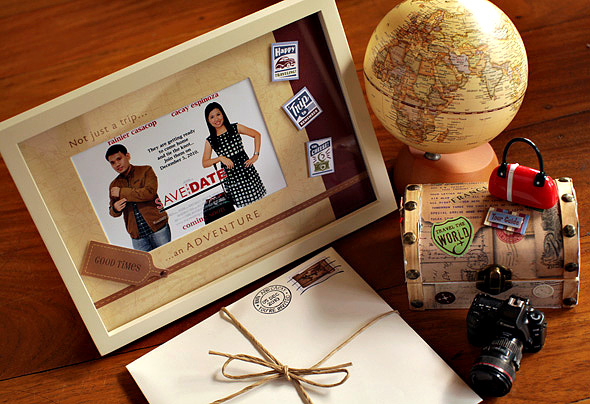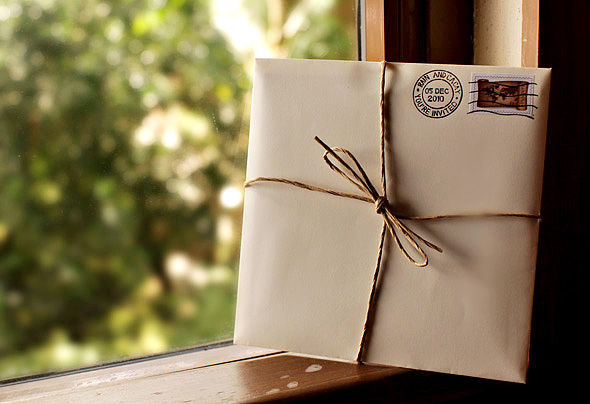 Their cute invites looked like mini parcels, tied with paper twine and stamped with an airmail etiquette with the couple's names and wedding date.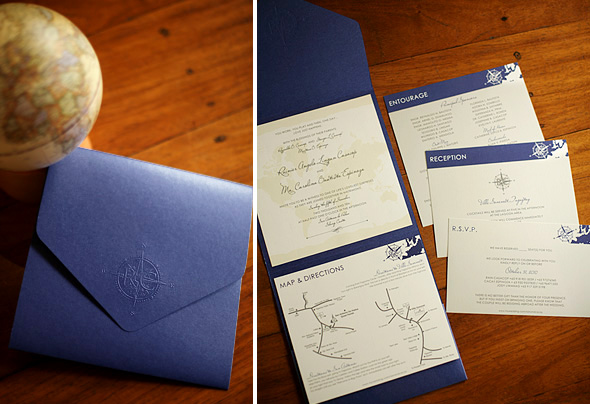 Inside the parcel was a pocket fold embossed with a compass monogram and invitation cards designed with maps.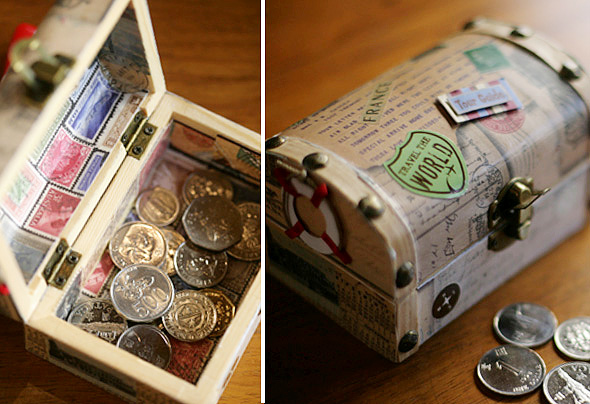 And who travels without a travel chest? Not Rain and Cacay. This mini travel chest bedecked with mini travel stickers becomes a treasure box when filled with the wedding coins.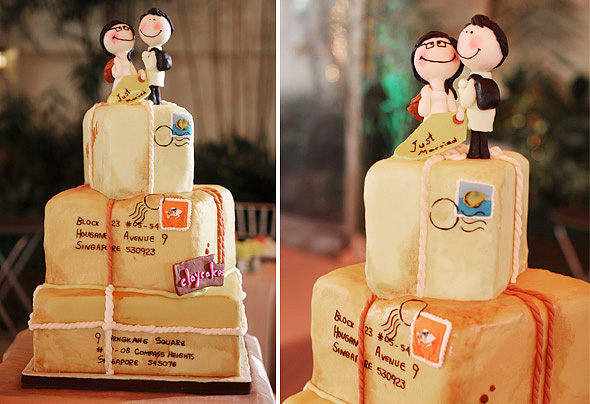 Their travel-themed cake by Claycakes looked like a stacked luggage with cute backpacking bride and groom cake toppers.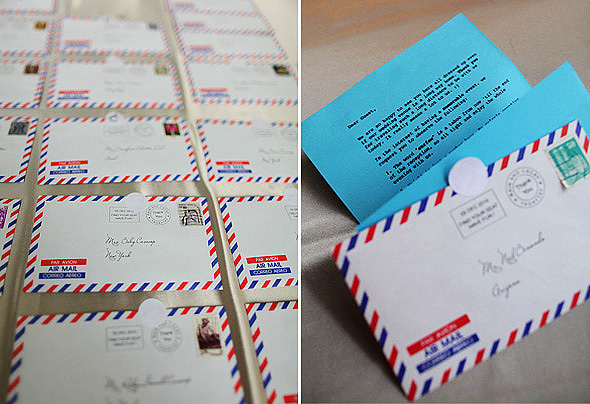 Consistent with the airmail wedding details, airmail envelopes served as escort cards. Inside the envelopes, guests were welcomed to the reception with a mock typewritten thank you note from the couple followed by suggested guidelines to further enjoy the wedding event.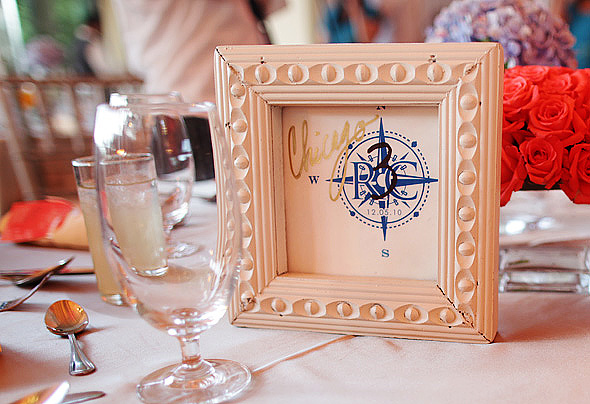 Cities like Chicago served as table "numbers", held in vintage wooden frames.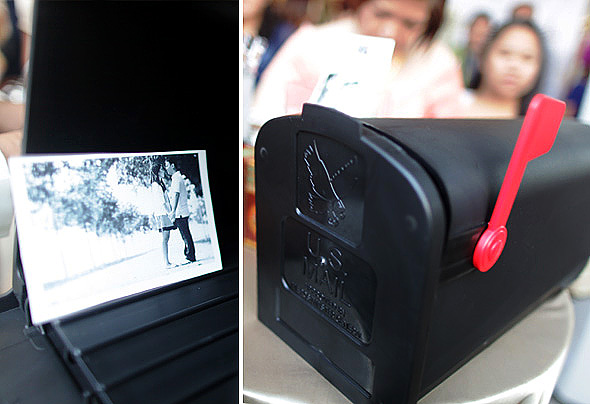 As a travel-inspired alternative to a guest book, Rain and Cacay printed postcards with their pictures and asked their guests to leave notes for them in a mailbox.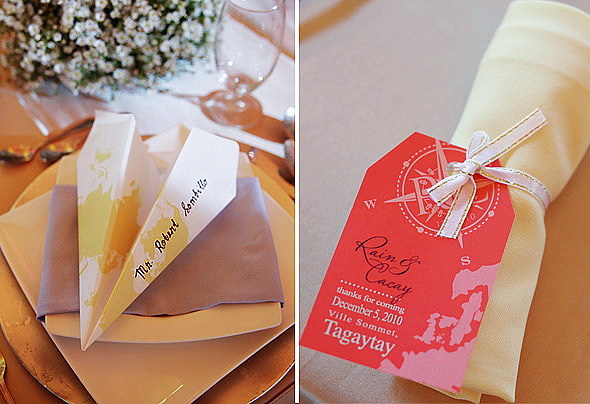 Rounding up Rain and Cacay's travel-themed wedding details, paper airplanes made out of maps were used as place cards and luggage tags printed with their compass monogram were tied to a ribbon in lieu of napkin rings.
Needless to say, Rain and Cacay's clever and cute travel-inspired details more than make up for a creative wedding motif, they made their guests enjoy the wedding, making them feel as if they've traveled to faraway cities like Chicago, and was even thoughtful enough to send them a sweet little note via airmail.