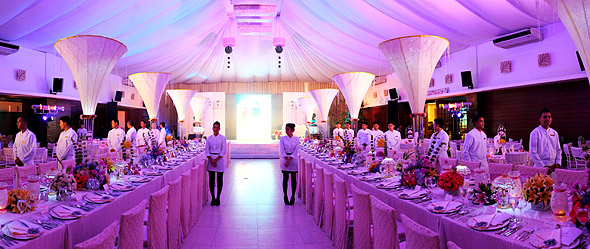 Fort Bonifacio in Taguig City is probably one of the fastest business and leisure areas being developed in Metro Manila. Yet despite this progress, it has retained its atmosphere of sleek urban planning amid open, green spaces. Filled with various commercial and entertainment establishments as it is, one can find along Park Avenue at McKinley Hill Village a perfect wedding reception venue: the Blue Leaf Events Pavilion.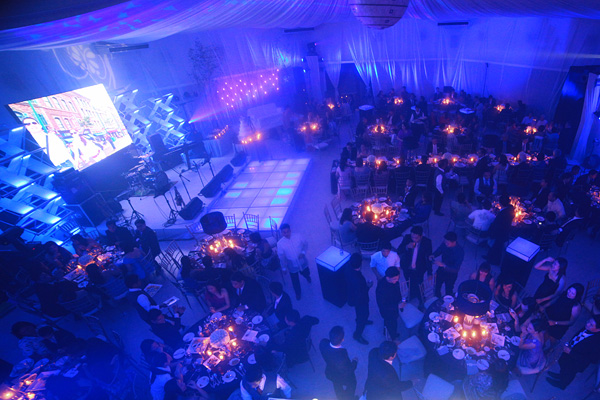 The Blue Leaf is perfect for wedding parties that range from the intimate to the grand. Its three pavilions are all a combination of natural and modern. The smallest of the three is the Jade Pavilion, which at 280 square meters provides an intimate and cozy venue for a maximum of 200 guests. The Silk Pavilion is at 380 square meters and can accommodate as much as 250 guests. Its interesting octagonal shape is reminiscent of Chinese- or Japanese-style pagodas. The largest venue is the Banyan Pavilion, which can fit around 300 guests. It can, however, be connected with the Jade Pavilion to easily accommodate 500 guests.
Each pavilion is fully air-conditioned and equipped with its own audio-visual system. There is also ample space for caterers, and a private lounge that can serve as rest area for the wedding couple (and where the bride can retouch). Powder or rest rooms are luxuriously clean and spacious, too. The pavilions are also surrounded by lush, green, Zen-style gardens with water features.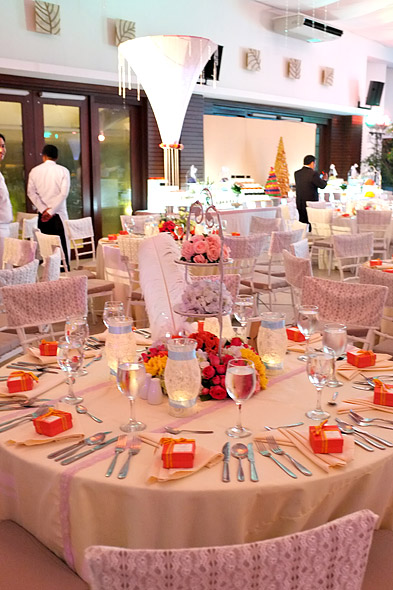 The Blue leaf offers two types of packages for weddings. The first is for rental of venue, where the wedding party brings in their own suppliers for catering and the like. Rental rates are as follows: Banyan, P150,000; Silk, P140,000; Jade, P130,000; and Banyan + Jade, P260,000. Rates include five hours use for the event, plus an additional two hours for ingress and another hour for egress; use of air condition, LCD projector and 8' x 8' projector screen, sound system with amplifiers and microphones; parking space, caterer's area and pavilion lounge; plus services of support staff for security, engineering and housekeeping.
Additional charges include the following: P5,000 for each excess hour per venue; P1,000 for the services of a dedicated technical assistant; P9,000-P15,000 for rental of generator; P6,000 for breaker; P20,000 for early ingress; P5,000 for a brighter LCD projector and a bigger (9' x 12') screen; P6,000 for LED par and/or mood lights; P9,000 for a photobooth; P15,000 for ceiling drapes with crystals; P5,000 for lighted lanterns; P25,000 for a fully-lighted dance floor; and P7,000/lounge set. They may also require charges for use of additional electrical equipment.
All-inclusive wedding packages start at P315,000 which is good for at least 150 guests. The package rate includes use of venue, services from an accredited caterer. For an additional amount, other add-ons like a three layer fondant wedding cake , wine for the tables, photobooth, and an overnight stay at the Premier Suite of the Peninsula Manila, may be availed of.
The Blue Leaf requires a non-refundable P20,000 reservation fee for each pavilion to be used, and which should be paid upon confirmation. A 50% downpayment will then be required within 30 days after confirmation, and the remaining 50% is to be paid 30 days before the actual event. Management also requires a security deposit of P20,000 per pavilion at least 30 days before event. This is returned within seven days after the event, less charges the party may have incurred. All financial matters can be settled via bank, or through their Events Department.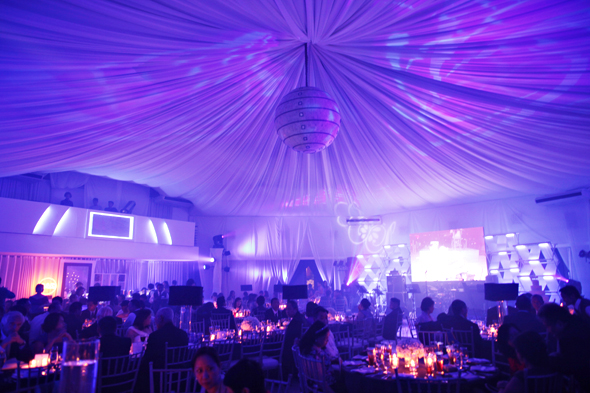 Some people may view the Blue Leaf's rates as expensive compared to hotel venues. Still, client satisfaction is guaranteed and the place offers a secluded, exclusive ambience for the wedding party. Its minimalist elegance, too, encourages wedding organizers to be as creative as they can – a virtual canvas to provide a maximum personal experience for everyone.
The Blue Leaf Events Pavilion is accessible to many churches in the Makati, Parañaque and Pasay areas.
**Please note that all prices listed above are applicable until December 31, 2013 only.