When a fashion blogger gets married, it is only natural to assume that the wedding is going to be one of the most elegant fashion shows you have ever seen. Lloyda and Jason's wedding is a striking example of how fashion and wedding can go hand in hand, all the while creating an event that is exciting for everyone in attendance.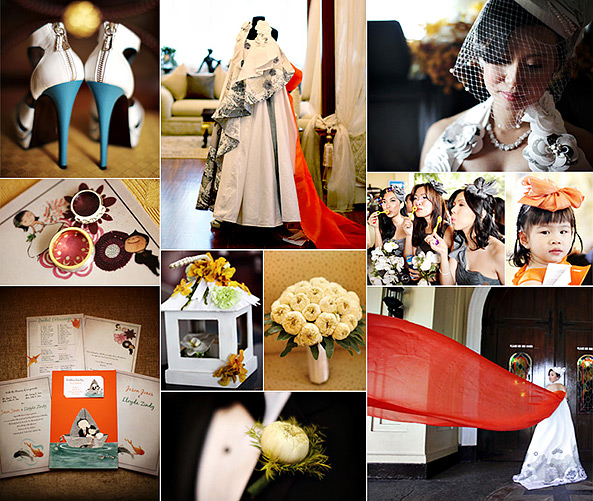 One look at Lloyda on her special day and it doesn't take a fashion savvy person to know that each and every piece of here gown and outfit was meticulously planned by someone in the know. Her wedding dress was stunningly non-traditional and is something that only a woman with an eye for fashion like Lloyda could pull off so well.
Jason, not wanting to overshadow his bride opted for the simple, tried and true, classy black tux. This allowed Lloyda to look even more beautiful in her Patrice Ramos Diaz gown made with Japanese art printed fabric.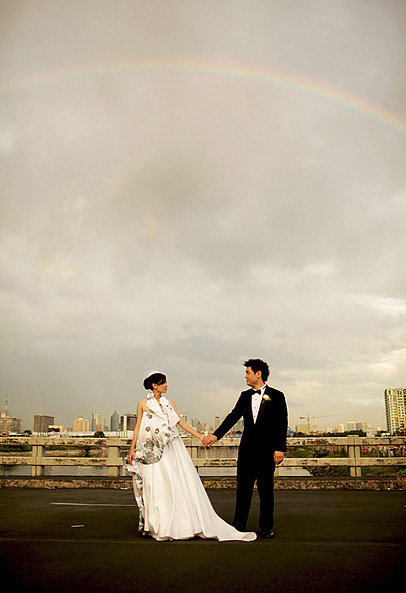 Another non-traditional take on their wedding was the cake itself. Instead of the typical edible cake, they chose to substitute an acrylic cake with live goldfish inside. This aquarium-style take on the classic wedding cake was a move that only a couple that are a bit daring would try – but it fit in perfectly with the rest