White wedding cakes are a sophisticated trend amongst  more traditional couples. Delicate white details on towering white tiers of white fondant, all-white cakes add a subtle touch of drama and sweet romance to any wedding. We have pulled together M+K couples' most adorable all-white confections.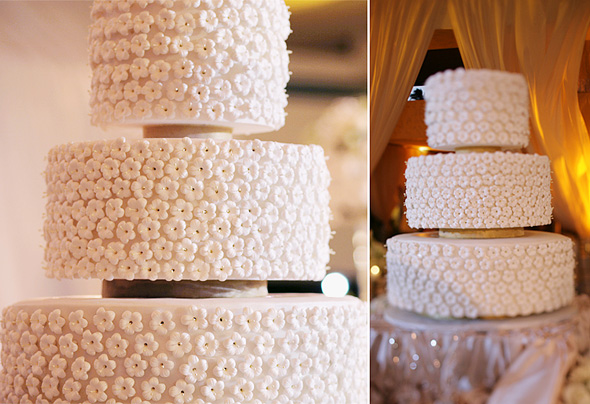 Sweet and Innocent: Delicate gum-paste flowers cover every inch of Ric and Elena's traditional white wedding cake.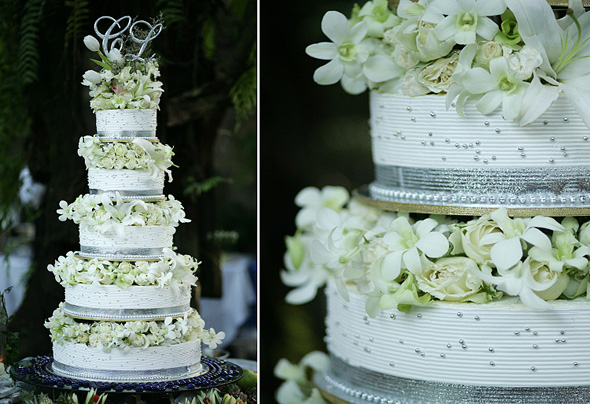 Blooming: An Alex Franco traditional multitiered wedding cake features white flowers between layers.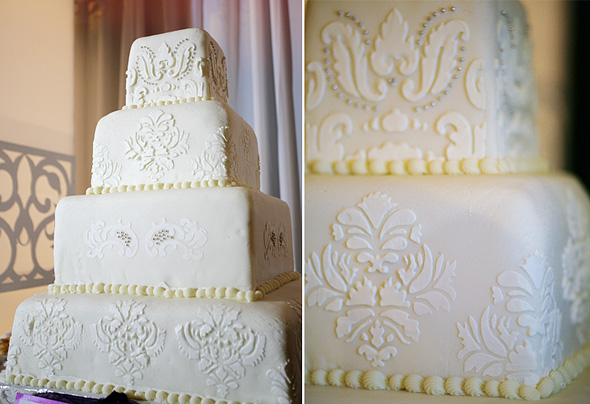 Classic and Dramatic: Remar and Joelene's all-white cake feature royal damask pattern, a recurrent visual theme of their wedding.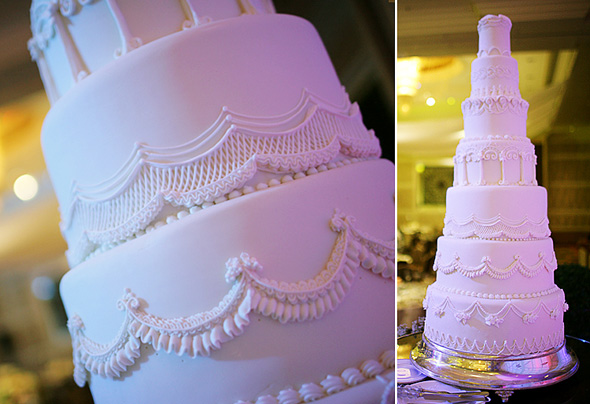 Tall, White and Handsome: Konrad and Hayley's seven-tiered cake feature intricate swag and regal border details.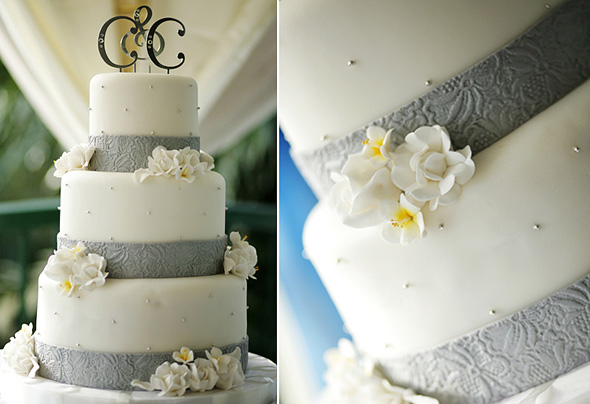 Laced with Silver: Christian and Claire's white cake feature silver monogram cake toppers, edible beads and lace-patterned fondant bands.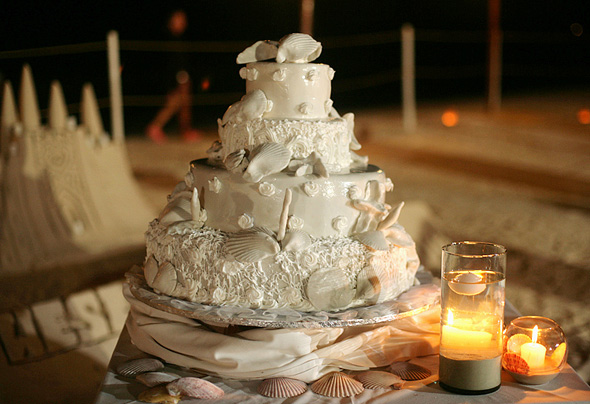 Seashore Galore: Wesley and Auriely's cake for their beach-side wedding featured white seashells on white fondant to honor Boracay's white sand.