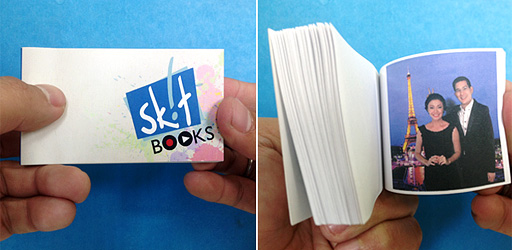 If you are looking for a novel and unique way for a wedding souvenir that will also serve as guest entertainment, please take a look at Skitbooks Flipbook Photobooth.
Skitbooks records a video of your guests on a digital background of your choosing and prints them as a flipbook that they can take home and flip and view at home. The photo booklet comes to life when flipped.
Skitbooks Flipbooks are easy to flip and with professionally designed covers. Using green screen technology you can easily change the background of the flipbook. For more info please visit Skitbooks Website or text or call 0917-990-4254 or email: skitbooksph@gmail.com
Skitbooks was the photobooth of choice for the JS Prom Episode of Be Careful with my Heart starring Jody Sta. Maria as Maya and Richard Yap as Sir Chief. Using the green screen, the flipbook background was change to a picture of the eiffel tower.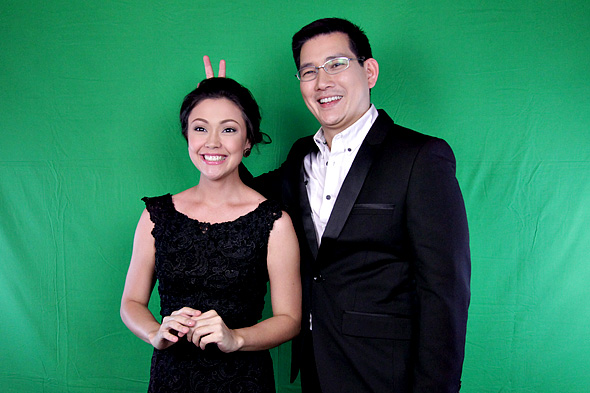 Not only did Maya and Sir Chief enjoy their time in the photobooth, but the teen stars such as Luke and Nikki had fun trying out Skitbooks with a view of the Eiffel Tower as background.
The prom episode was on March 8 and March 11, 2013 So what is next for Sir Chief and Maya? Maybe the Sir Chief and Maya wedding? Surely it will be the wedding of the year!