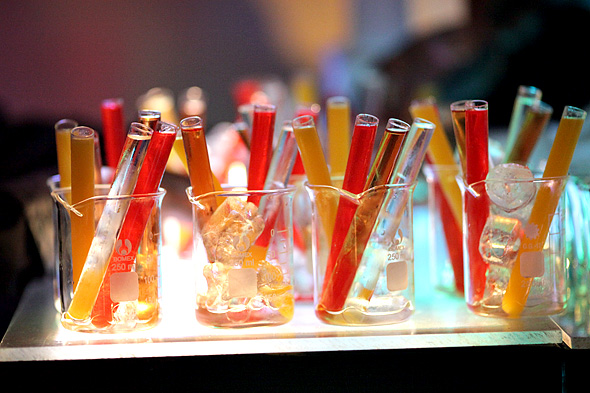 Wedding celebrations have definitely come a long way. From the simple wedding done in church or civil rites, the trend nowadays has been holding destination weddings in exotic locations, or having weddings follow a certain theme. Yet however the wedding ceremony and reception is planned and carried out, the clear objective is to stage an event that is not only memorable to the couple being married but to the guests with whom they are sharing the once-in-a-lifetime occasion.
One of the rising trends during wedding receptions is having a mobile bar. Mobile bars add gaiety to the occasion by providing concoctions presented and served in a fun yet tasteful manner to guests. Mobile bars serve almost all types of local and/or international drinks, such as "mocktails" (mock cocktails that are non-alcoholic), shooters, beers, iced tea, fruit juices, wine and champagne – practically any beverage to suit all guests young and old. These drinks are all prepared on the spot via a portable bar with complete accessories and including the services of a bar manager, bartenders, and bar helpers. Beverage attendants are also assigned to guest tables.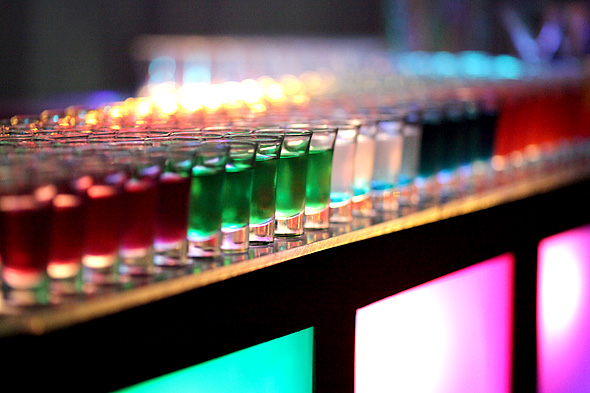 Most mobile bar suppliers provide wedding packages with different offers. Packages can be customized to follow the wedding theme. Suppliers also allow the client to taste the drinks to be served for the occasion. It is advisable, though, that the couple or the event planner closely coordinate with the mobile bar supplier on the serving sequence of the beverages, from the welcome drink to the dinner party and even to the cocktails, so as to ensure the smooth and continuous flow of drinks for everyone's enjoyment.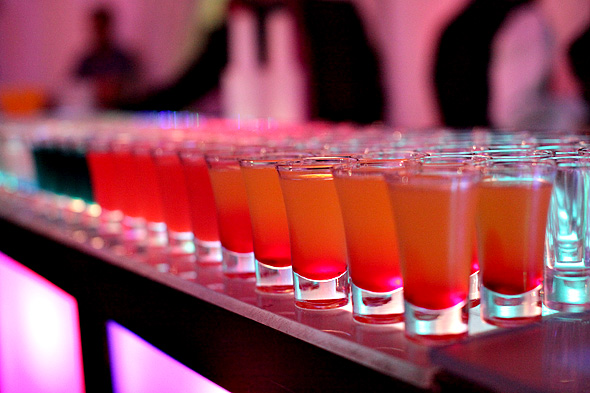 Mobile bar wedding packages also differ on how long drinks are provided, and whether drinks are free-flowing (or open bar setup), counted by serving, or limited to a few rounds. No worries during the event, though, as suppliers provide a menu card or beverage list to guide the guests as they choose from available drinks. Guests will surely have a hard time deciding whether to drink their share of beverages that are sure to come served with cute and colorful garnishings.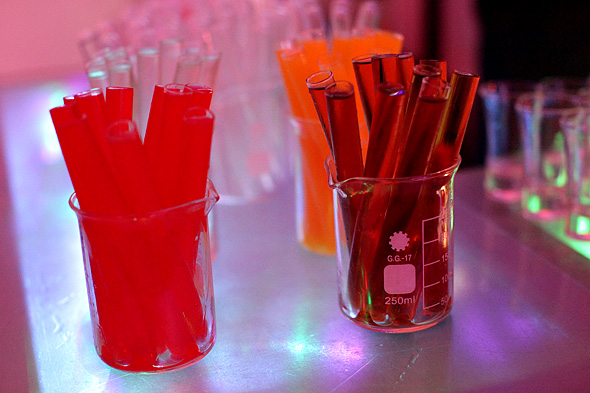 Suppliers often offer different kinds of drinks for different kinds of guests and at different times during the event. For example, sponsors can be served mocktails as welcome drinks; a round of wine when the bride and the groom make the champagne or wine toast; white or red wine to match the main course during dinner; and alcoholic cocktails after dinner. Some suppliers also feature additional offerings in their packages, such as champagne fountain and tie-up with photo booth services. Some even adorn their bars with lights, and even hold bar games and provide the prizes!
Mobile bar wedding packages are usually available for a minimum of 50 guests, costing around P250 or more per head. The cost goes down to as low as P100 per head when there are more guests to serve, say 500 or more. As alternative for the minimum headcount requirement, some suppliers offer a "consumable" package. With this, the client pays at wholesale price and drinks flow until that amount is consumed. Whatever the setup, any excess is charged an additional amount. This is usually based on the number of additional glasses served, with some requiring a minimum number.