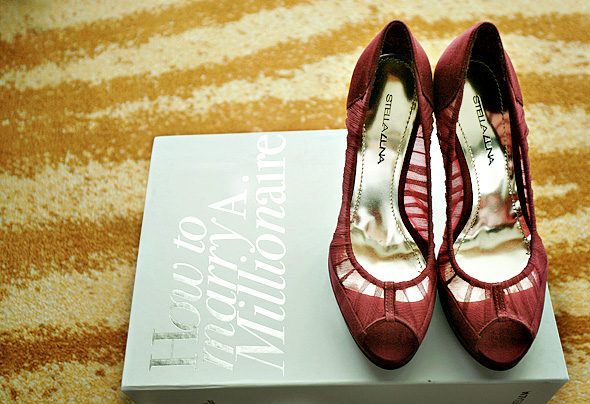 How indeed?
When every bride has a shoe fetish, we think wearing colored shoes antes up the chances.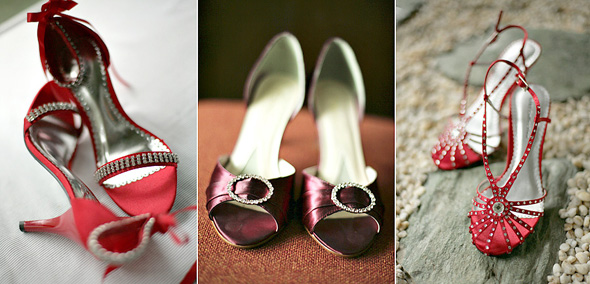 Brides love wearing red shoes.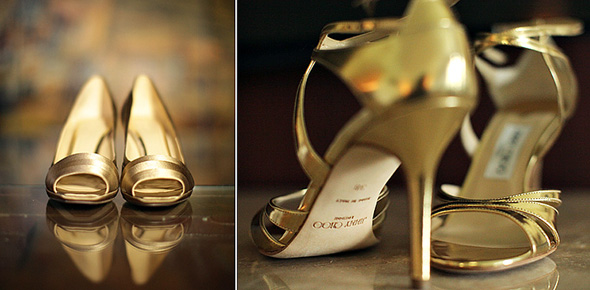 And gold shoes.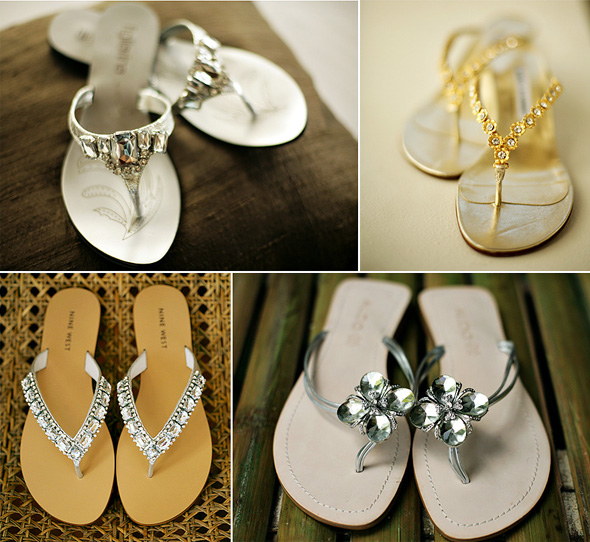 Even blinged out thongs.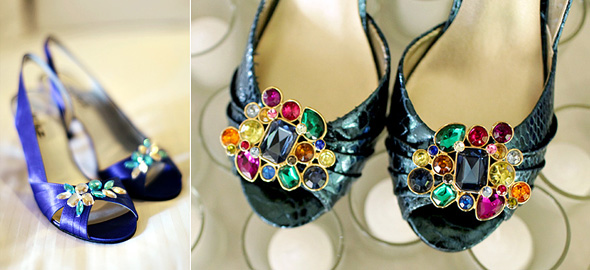 And bejeweled peep-toes.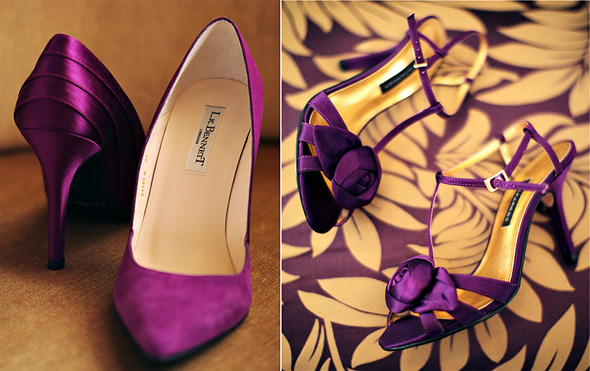 Or prim and purple stilettos.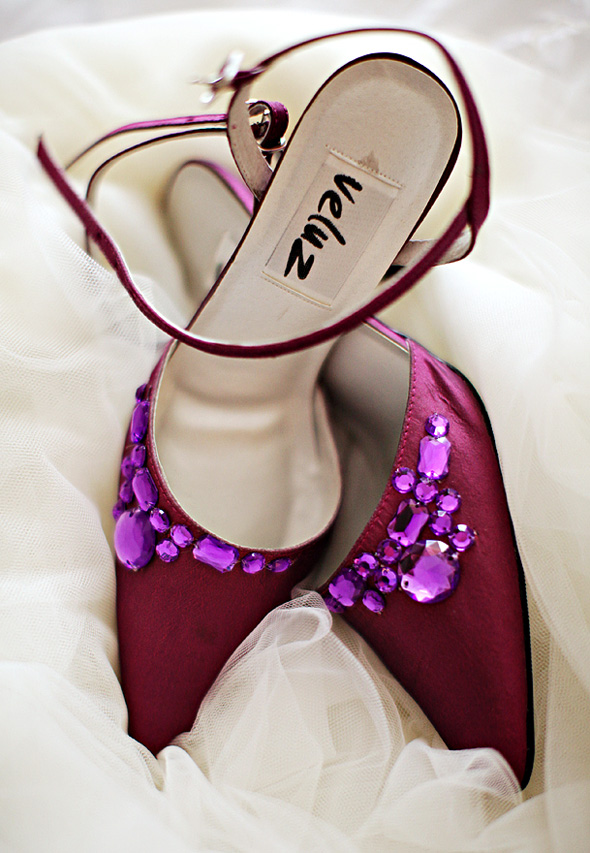 Or one can put them all together: something prim and purple and bejeweled, a.k.a. an awesome pair by the awesome Veluz.