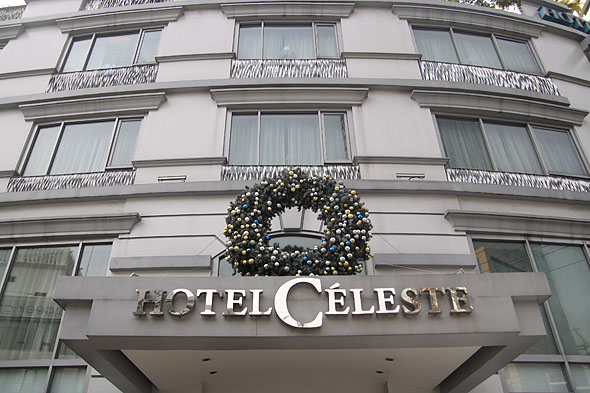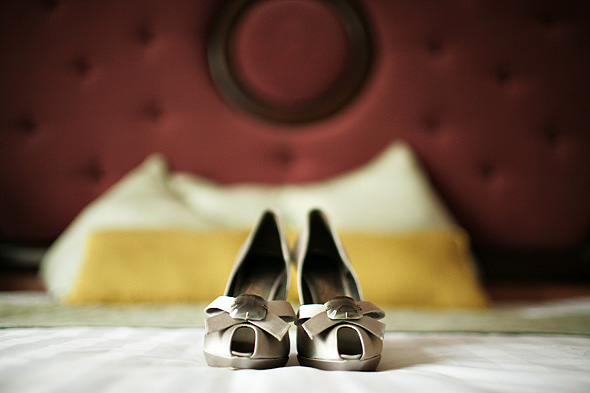 Many brides-to-be choose five star hotels in the Makati Central Business District which to prepare for their weddings. For brides who opt for a smaller, more unique and picturesque, there is Hotel Celeste.
Hotel Celeste is a three-star boutique hotel offering five-star amenities. It is located at the site of the former Mars Disco, at the corner of San Lorenzo Drive and Arnaiz Avenue (formerly known as Pasay Road) in San Lorenzo Village, Makati City. The four-storey building can be easily spotted with its curved façade. Situated within the city's commercial and business district, one would not guess that this hotel is not only business-friendly but an ideal site for wedding preparations too, boasting of "sophisticated rooms and super service" to pamper its guests.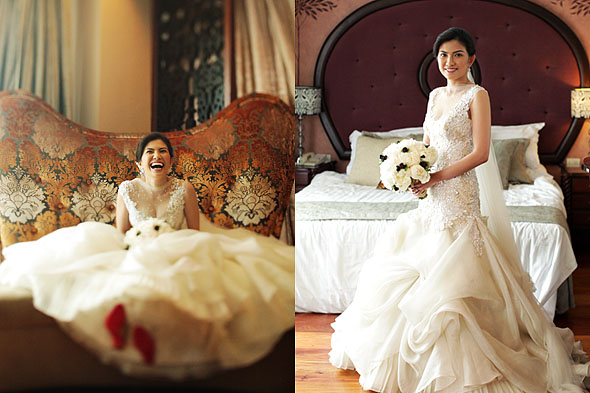 Rates may be expensive, but the hotel offers promotional rates for certain times of the year, and one is always guaranteed excellence in quality. With its legendary uniquely different rooms, what stand out as common are the ornate European décor, the luxurious comfort and highly commendable service. Perfect for bridal preparations.
"Celeste" is a French word that means "divine" or "heavenly", and that is the impression it leaves on those who have visited or stayed in this hotel. All of its 30 rooms, whether Deluxe or Suite, are different from each other, from the furniture to the hand-painted or stenciled designs on the walls, which one easily mistakes for wallpaper! Hotel Celeste's interiors make for wonderful photo opportunities. The strategically-located mirrors, and the wonderfully opulent and colorful décor and furniture making a stark contrast with the formal colors of the bridal gown or groom's suit will certainly be a photographer's dream, as they push the limits of creativity and guarantee really interesting and extraordinary shots.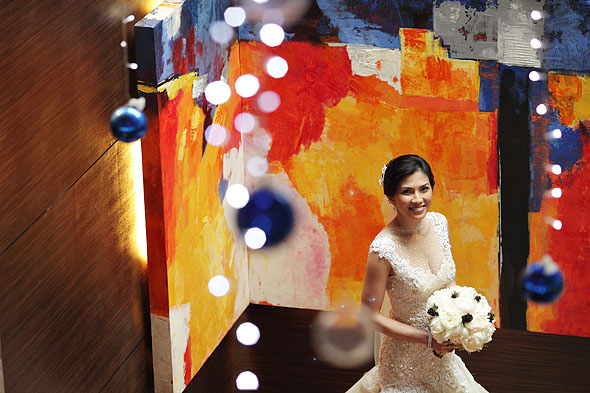 For a bride opting for a Deluxe room, which can be cheaper, she is assured of a king-sized bed (or two twin beds) and the softness of feather pillows and lush linen, including duvets, along with a wonderfully-themed bathroom complete with L'Occitane toiletries, bathrobe, walk-in rain shower and a marble bathtub for sheer relaxation bliss. A Suite room has the features of the Deluxe room, plus its own living, dining and kitchen areas, and a delightful stand-alone bathtub. For that additional luxe and comfort feel, each room comes with wooden floors, a French-style boudoir, LCD TV with satellite channels, DVD player, a work area, free wireless internet access … even an iPod dock.
A stay in the Hotel Celeste also entitles the guest to a complimentary foot massage that is available from three to five in the afternoon, every day except Sundays. A jacuzzi at the roofdeck provides a chill-out place for that ultimate relaxation before the big day.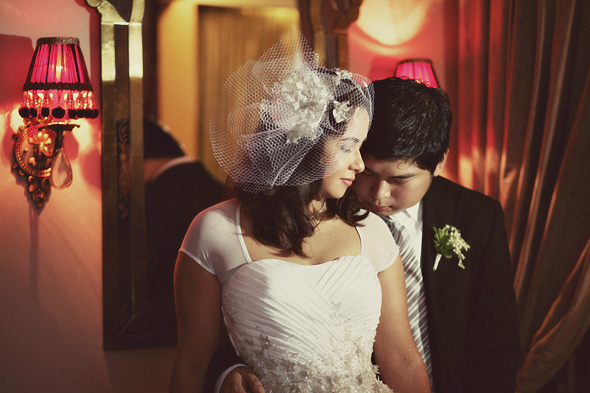 The hotel also offers standard amenities and services such as complimentary bottled water, coffee and tea-making facilities in the rooms; in-room safe; welcome drinks; complimentary breakfast (and dinner for some packages) with a variety of choices; daily newspaper; and a 24-hour butler on call. For supreme convenience, guests can also avail of 24-hour in-room dining experience, with food served from Celi's Restaurant's authentic French cuisine – but which also serves other dishes as well. Celeste hotel also offeres wake-up, turn-down, concierge, laundry and valet services.