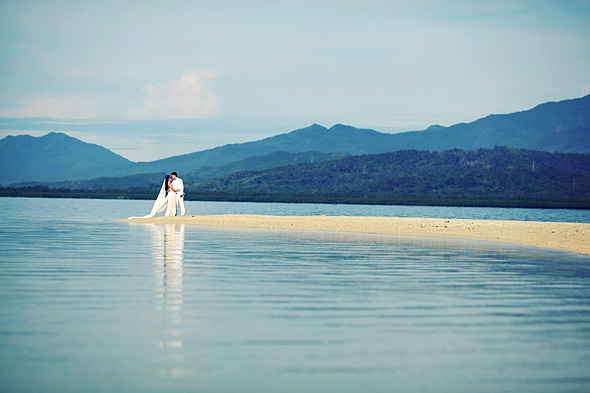 Think beach wedding and what immediately comes to mind is Boracay Island in Aklan. But with the Philippines having more than 7,100 islands, the possibilities are actually endless, especially in the country's last frontier, the idyllic paradise of Palawan.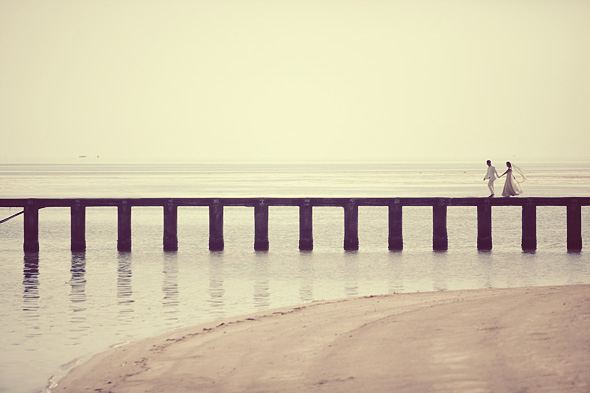 About 12 kilometers away due northeast from the provincial capital of Puerto Princesa City lies a cluster of islands and islets rimmed with fine white-sand beaches, which from an aerial view look like jewels on a necklace whose string has broken, causing the gems to spread out in a bluish green carpet that is Honda Bay.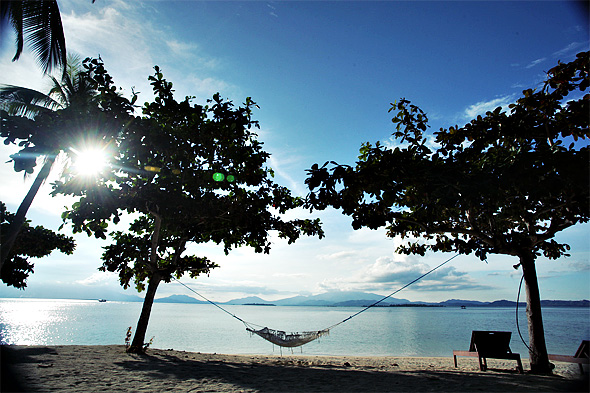 One of the more well-known private islands among this cluster is Arreceffi Island, where the luxurious Dos Palmas Island Resort and Spa is located. This twenty-hectare private island may have had a blight in its history more than a decade ago, but the upscale resort has undoubtedly recovered since then. The Dos Palmas Island Resort and Spa is known for its iconic cottages or bungalows on stilts, providing the best accommodations for those who would want to stay and enjoy the pristine waters of Honda Bay, beyond the usual day trip and island hopping adventures.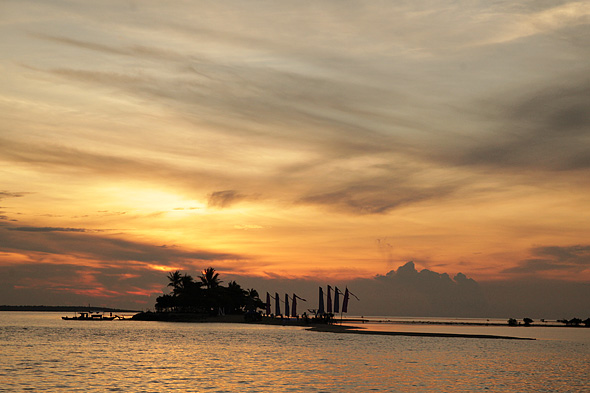 The resort has numerous offerings for guests to while away their time. Its 80 villas, after all, are equipped with modern facilities and comfortable lodgings. There are sports amenities for those who would like to play billiards, pingpong, volleyball, tennis or basketball. Children can have fun in the playground or in the pools. A board walk among the mangroves on the other side of the island provides a respite for the nature lover and opportunities for bird watching. And of course, who could resist taking part in water activities such as fishing, kayaking, snorkeling or scuba diving?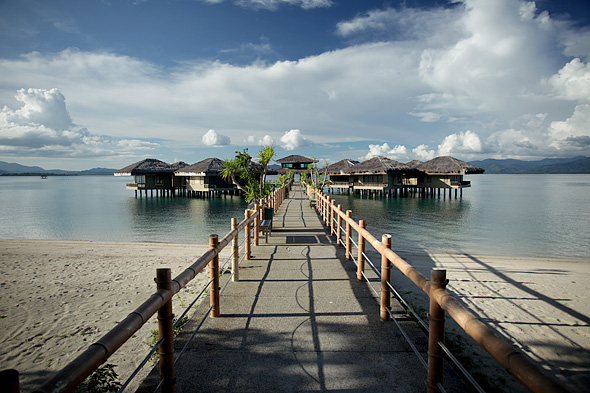 There is no question, then, about how perfect Dos Palmas is for beach weddings. Its location alone seems a convenient, enticing escape from the pollution, hassles and stresses of modern city life. The wedding can take place on Isla Puting Buhangin, a private white sand atoll that is 10 to 15 minutes away via motorized outrigger banca. Sea-wary passengers will forget any queasiness once they set foot on the fine white sand where the islet gets its name, with the surrounding blue sea literally isolating it from the rest of the world.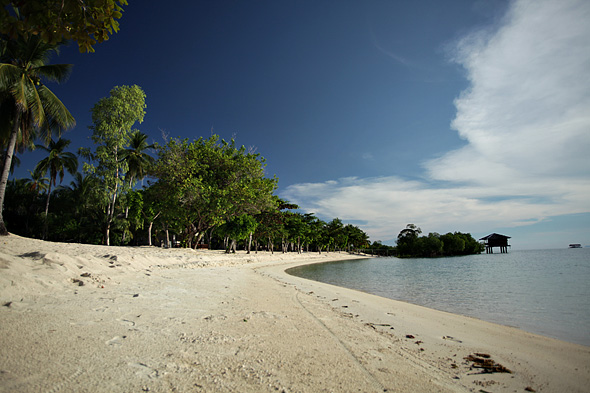 For those who would not like to make the trip, Arreceffi Island offers three beach fronts, with similarly long white sand beaches. With the perfect timing, expect the sunrise or sunset, as with any beach wedding, to provide the perfect backdrop. Still another option for those who would like to add a touch of convention, the Dos Palmas Island Resort has an open-air chapel that may be rustic in appearances but charming in atmosphere.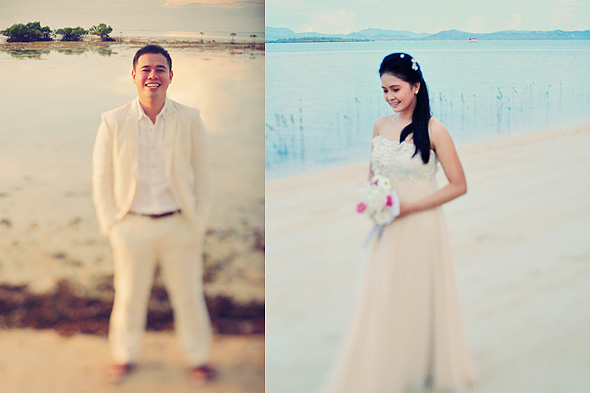 The wedding reception can be set up on Isla Puting Buhangin, on the beach, or in a fully air-conditioned function hall located beside the chapel and which can easily seat 300 guests. With Dos Palmas located on an island that is about 50 minutes away by boat from mainland Puerto Princesa City, there is no doubt that the whole wedding entourage will experience the relaxed, casual atmosphere island, or beach, weddings offer that any guest would find hard to leave behind.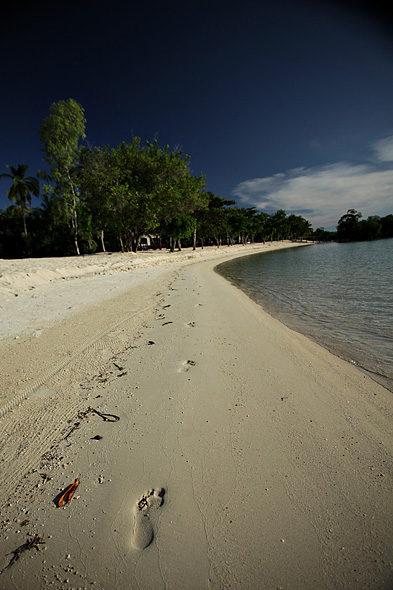 Get to Dos Palmas through Puerto Princesa City. Direct, one-hour flights from Manila are available daily on all airlines, and twice weekly from Cebu City via Cebu Pacific. From downtown Puerto Princesa City, take a 25-minute land trip to the wharf in Sta. Lourdes. The boatride to Arreceffi Island takes about 50 minutes on a motorized outrigger banca.