The Philippine Association of Wedding Planners (PAWP) organized the First Philippine Wedding Industry Ball at EDSA Shangri-La Isla Ballroom last November 27, 2012.
Around 400 wedding suppliers from around the country came dressed to the nines to support not only PAWP but also its charities which include Bantay Bata 163 and RX Scholars.
The country's top event stylists collaborated to transform the Isla ballroom into a winter wonderland complete with giant icicles hanging from the ceiling.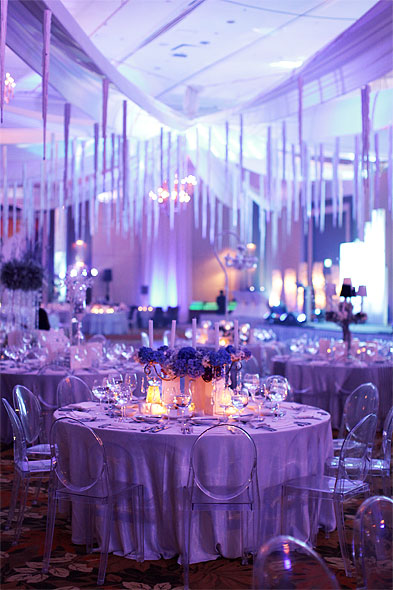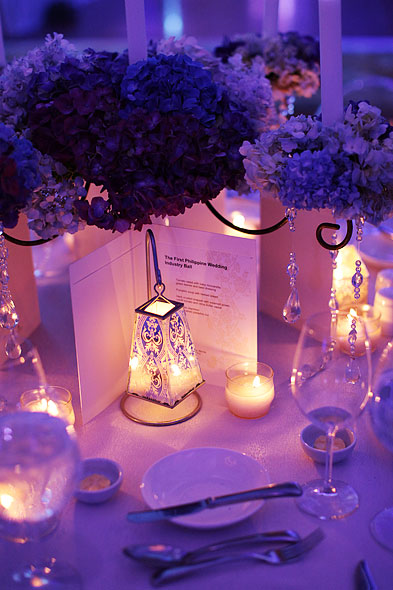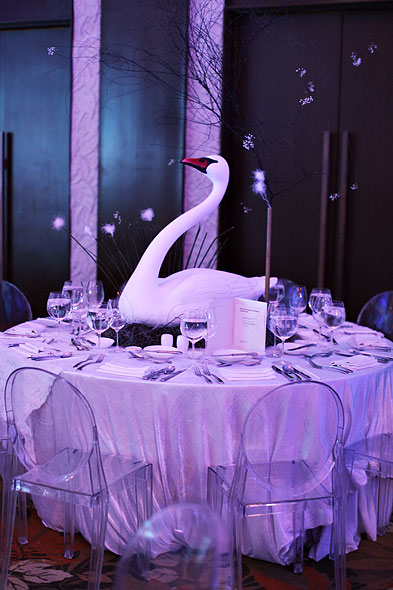 Photographers took photos of the guests walking down the "Golden Carpet" while host Gelli Victor interviewed all before they entered the event.
Aside from a sitdown dinner, there were raffle prizes galore and a bevy of musical performers.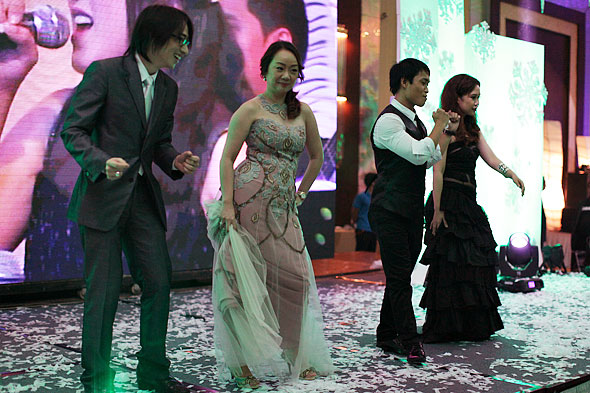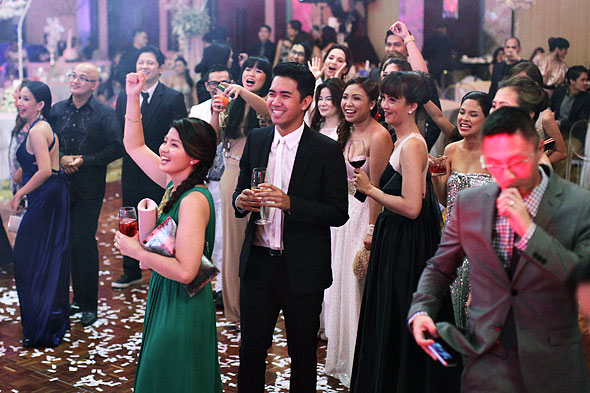 Asked the reasons why PAWP decided to hold the ball, Jody Liwanag of PAWP answered:
"We, in PAWP, all felt that the industry needs something like it. We need an event where all suppliers will just let their hair down, enjoy the company of each other with good food and drinks, dancing and just pure camaraderie/fellowship with one another. An event, where we will really dine in as guests.
Annually, our association celebrates our Christmas party for a cause. In previous years, we had a Mcdonald's party for the benefit of their charity. Then we had an event in Blue Leaf for the benefit of Kythe Foundation. Last year, we had a block screening of Breaking Dawn part 1 for Gawad Kalinga.
So this year, we thought to merge that annual Christmas party for a cause to something like a ball. And we were very happy how the suppliers supported this cause."
Feedback from suppliers in attendance has so far been positive. Most felt it was a great way to unwind just before the peak of the wedding season.
From PAWP's end, Jody says that they were happy to organize the ball and happy seeing all the fabulous people in the industry who took effort to dress up for the event.
============
Founded in 2004, PAWP is an organization of qualified wedding planners and coordinators in the Philippines whose mission is to uphold integrity and high standards of business ethics and advance the development of wedding planning business as a respected and honored profession. They conduct wedding planning seminars all over the country for aspiring and professional planners to hone their craft at the same time to learn the ropes of the business.
Philippine Association of Wedding Planners Officers
Chairman – Celia Cunanan
President – Liza Alviedo
Vice President – Marex Gaba
Treasurer – Paulette Tan-Dimaano
Asst. Treasurer – Ruby Ines
Secretary – Wylma Vittali
Asst. Secretary – Bing Brabante
Membership Committee: Jody Liwanag
If you want to know more of PAWP and the Wedding Industry Ball, listen to their W@W Chat episode.
http://www.weddingsatwork.com/wawnewsblog/2012/11/28/58-pawp-ww-chat/