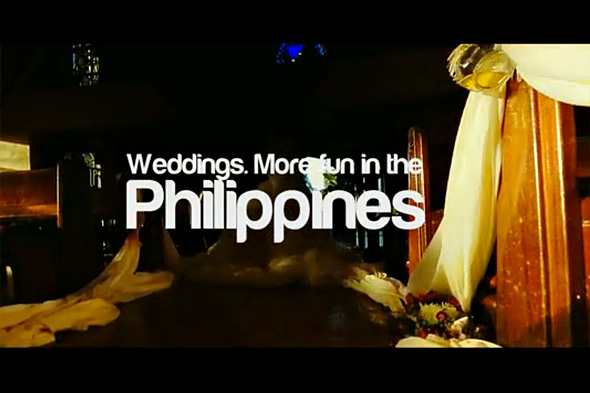 What's with the town of Angono, Rizal that they produce great artists? Is it the cool breeze coming from Laguna de Bay? Is it the fried itik or the paksiw na ayungin? Whatever it is we need to find out why sons of Angono such as Lucio San Pedro and Botong Francisco become National Artists. Thirty years from now (you read it here first), we predict another Angono boy to be included on that list… Bob Nicolas.
Watch Bob's masterful video collage of weddings he has shot across the Philippine archipelago. (Refresh page if video does not show immediately.)
Weddings… it's more fun in the Philippines from Bob Nicolas on Vimeo.
Bob Nicolas' Weddings. More Fun in the Philippines' Film Highlights.
00:01 Weddings. More Fun in the Philippines (Caleruega Church)
00:11 Balut!
00:14 Shangri-La Boracay
00:18 Bridal Car. More Fun in the Philippines (Jeep and Tricycle)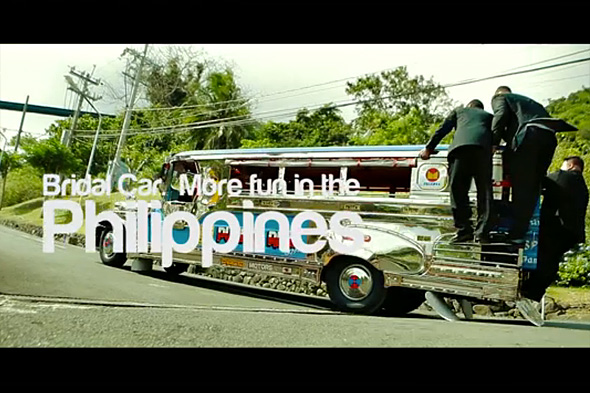 00:24 Dove Release. More Fun in the Philippines
00:31 First Dance. More Fun in the Philippines
00:38 Vows. More Fun in the Philippines
01:05 Lights. More Fun in the Philippines
01:11 and 01:24 Peacock Garden, Bohol
01:18 Father Daughter Dance. More Fun in the Philippines