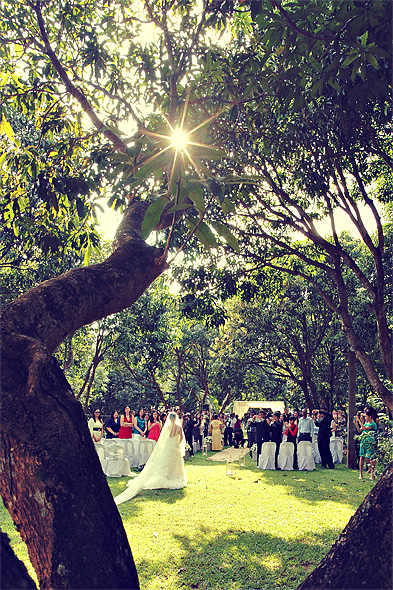 Who knew that about 20 minutes away from the busy traffic of Katipunan Avenue in Quezon City lies an events venue that looks more like a garden of mango trees?
This is The Mango Farm, located within the Kingsville Court Village along the boundaries of Cainta and Antipolo City of Rizal Province. Described as "a showcase of a successful nature-based enterprise", the Farm has been featured in several lifestyle magazines. This 2.5-hectare area is literally filled with over 200 mango trees, some more than a half century old, all surrounding patios and gazebos that make a wedding reception seem like, literally, a walk in the park. Perfect for such an event, whether set in the daytime or in the evening, the latter of which is made all the more dramatic with drop lights made of capiz shells, and strategically-located spotlights, enhanced with the sound of leaves rustling from the cool and fresh Antipolo air.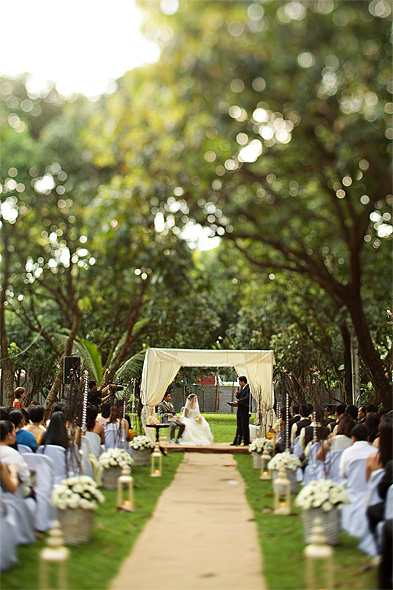 Couples can choose from any of five venues within The Mango Farm, as suits their needs. Interestingly, the venues can be used simultaneously as separate areas for certain activities, such as photoshoot or photo booth corner, or for cocktails. Whichever they choose, the Farm's layout and environment would surely make it easier for wedding organizers, inspiring creativity to ensure that truly memorable once-in-a-lifetime event.
For those who prefer an indoor setting, the air-conditioned Glass Pavilion can seat up to 250 guests within its 400-square meter area, set off by minimal wood-themed interiors. True to keeping close to nature, the Glass Pavilion is 70% solar powered.
The other three venues are all outdoor. The smallest of these is the Azotea Rojo, which can seat up to 100 guests. Its cobblestone-lined patios cut along grass clearing edged with mango trees. The La Carmen, at 100 square meters, is a bit larger and can accommodate up to 200 pax. It also features a gazebo, as well as a mini bar that can be used with additional charge.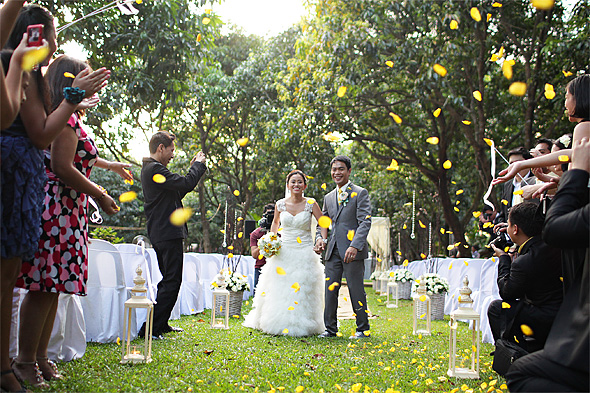 A brick ramp connects La Carmen to Plaza Gat Tayaw, which overlooks the former. About 300 guests can freely move about the Plaza, whose corners are shaded by four giant mango trees. This, too, is next to an open-grass area bordered by other mango trees. The ramp, which makes the area accessible to persons with disabilities, also connects the La Carmen to the Plaza, and the two venues can be used together for a larger party. The two are also connected to the Glass Pavilion through a picturesque covered bridge.
Finally, fronting the Glass Pavilion is the Sunken Garden which can accommodate 400-500 guests. The Sunken Garden is marked with an elevated gazebo which can be a perfect location for the wedding couple's table, or even as an altar for garden weddings.
All venues can be used exclusively for seven hours between 8:00AM and 10:00PM, and succeeding hours are additionally charged. The Mango Farm offers packages for use of venue, as well as with catering. Rates include the use of a basic sound system with the services of technicians, electricity, and access to the village for guests. The couple can also use the farm as site for pre-nuptial photoshoots for 5 hours. Discounts of 20% are offered for use of venue from Mondays to Thursdays, except during the marry month of December.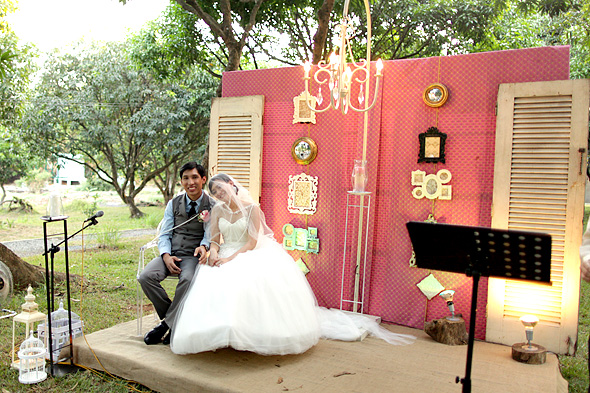 Basic venue charges for the gardens are at P52,000 for 100 people, and P62,000 for 200 pax, with a 10% additional hourly charge for overtime and P100 per head in excess of 200. As for the use of the Pavilion, the charge for 80 people is P64,000; for 200 people, P69,000; and for the maximum 250 pax, P74,000. Overtime rate is at 10% per excess hour. Note that events extending beyond midnight should end at least three hours before the next scheduled event.
As for additional charges, corkage fee is set at 10% for accredited caterers (although this is waived by some), and at 25% for external or non-accredited caterers, who must make the necessary arrangements with the Farm's management prior to the event. The use of an external sound system is also charged a flat rate of P3,000 (with full band set-ups advised to bring their own sound system). Other charges are for par lights (waived for LED lights); beer, wine and liquor in excess of minimum amounts; mobile shooters and coffee bars.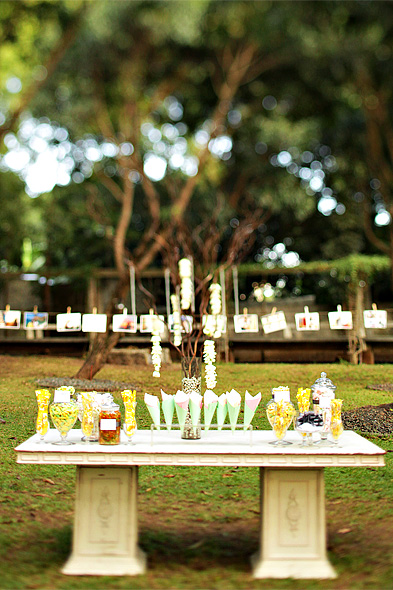 The Mango Farm also offers packages for use of venue along with catering services, especially for weddings with more than 150 guests, or for private parties, such as bridal showers and rehearsal dinners, with more than 80 guests. An in-house florist can also be contacted for floral arrangements.
Reservations can be made with a non-refundable downpayment of P10,000. Another P10,000 fee, refundable after the event, is added to the final bill, to serve as bond in case of property damage incurred during the event. Balance payments can be made up to four installments that must be completely settled at least a week before the event. There are no charges for change of date as long as rescheduling is made at least three months before the original event date; otherwise a penalty of 15% is charged. Payments are also forfeited if events are postponed indefinitely.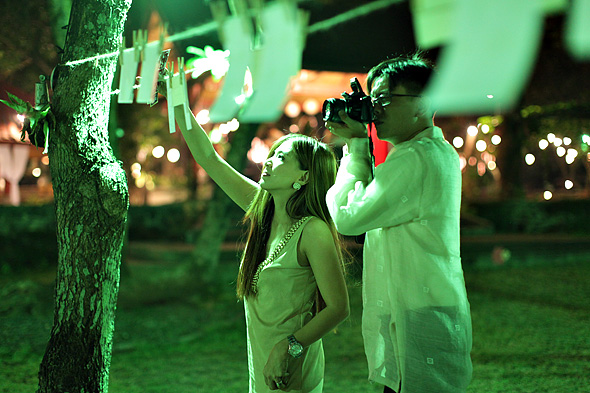 Unsurprisingly, the Farm prohibits the use of party poppers and fire hazards such as fireworks and flying lanterns. Smoking is also prohibited within the Glass Pavilion. The sound system must also be turned down by 10:00PM so as not to disturb the rest of the neighborhood.
The Mango Farm is accessible from churches around Marikina, Quezon City, and even Mandaluyong. Its parking area can accommodate the first 90 cars; the rest can park around the secure Kingsville Court Village.